Congratulations – you or one of your best friends is getting married soon, and yall decided to have a New Orleans Bachelorette Party! If you are looking for bachelorette party ideas you came to the right blog post!
As a New Orleans Local who has planned and participated in many Bachelorette parties and girl's weekends, this New Orleans Bachelorette Party Itinerary will help you plan the best three-day weekend ever!
Planning a bachelorette weekend in the Big Easy doesn't have to be hard. There are so many places to eat and things to do in New Orleans that coming up with an itinerary might be time-consuming, but with my suggested guide below, this will become a stress-free vacation! Check out everything there is to do in New Orleans.
This post contains affiliate links, advertisements, and links to the Amazon Service LLC Associates Program. As an Amazon Associate, I earn from qualifying purchases. To learn more, go to my Disclosure page.
New Orleans is Best for Brides who…
A New Orleans Bachelorette party is perfect for any bride to be. If you are looking to let off some steam with your entire bridal party, this is the ideal bachelorette trip to eat, drink, and dance!
Want to try some James Beard Restaurants? Perfect – New Orleans is the place for you!
Need to relax and have a spa-cation? Well, make you skip Bourbon Street and book yourself a weekend of relaxation and spa treatments!
New Orleans is one of the hottest destinations for bachelorette parties and girl's weekends. So take a step away from wedding planning just hand over this guide to your Maid of Honor or Bestie and have them plan the ideal New Orleans bachelorette party.
WHERE TO STAY FOR YOUR NEW ORLEANS BACHELORETTE PARTY
NOPSI Hotel – If you have a smaller bachelorette party or if the ladies do not mind splitting up into a few different rooms, the NOPSI Hotel is perfect for your group! Super close to the heart of the Central Business District and French Quarter, and they have their rooftop bar; this might be the ideal spot for your Bachelorette Krewe to relax.
Pontchartrain Hotel – Even though the Pontchartrain Hotel is further Uptown than the action-packed French Quarter – it is the perfect hotel to get away from the rest of the Action. Not only are the rooms super cute, but you could dine at Jack Rose, a gastropub with an instagrammable feel, and then pop up to one of the best rooftop bars, Hot Tin, to start off your night.
The Eliza Jane – For the Bachelorette party looking to rack up their Hyatt points but still have a boutique hotel feel look no further than the Eliza Jane! Located in the Warehouse District of Magazine Street, Eliza Jane is the perfect hotel for those parties that want to be close to everything. One of the restaurants I suggest going to, Couvant is located inside of the Eliza Jane!
Vacation rentals – If your group is just that big that you want to rent out an entire house, check out the multiple locations on VRBO. Just make sure you get a home with enough bedrooms and bathrooms. Trust me you do not want 8 ladies trying to get ready in one bathroom!
Fun Accessories For the Bachelorette Weekend
You cannot get away without having some decorations and hoopla for your New Orleans Bachelorette Party.
Whether you want to go all out with the last fling before the ring or you want to decorations of your significant other who-has and members, that is up to you! No need to run to Party City when you get in town – order many of these cute items from the internet and bring them with you in your suitcase!
Printed Invitations and Itineraries – In a world full of Evites and emails printed invitations and Itineraries are the perfect way to get ready for an entire bachelorette weekend in New Orleans.
Coozies and Cute Cups for the group – down south, we love a good Coozie. I have a friend who made three different coozies for her bachelorette party. You can get Coozies custom-made by local vendors or have them created online.
Temporary Flash Tattoos – Temporary Flash Tattoos are one of my favorite things in the most recent years. Little adorable gold and silver temporary tattoos that you can get cute symbols, Bachelorette, or New Orleans sayings.
Bachelorette Bingo and other games – Not everyone will know each other at the Bachelorette weekend, so having a cute set to get to know everyone on the first day can be fun! Playing any of these games if a fun bachelorette party activity to break the ice.
Matching Shirts or Accessories – You've all seen it before! Either a bachelorette party shows up all wearing one color, matching shirts, or accessories – you know the party is about to start. Etsy has a whole range of super cute New Orleans Bachelorette party shirts.
New Orleans Travel Agents
Are you looking for a New Orleans local to plan your Trip to New Orleans?
Look no further than Sunset Chasers to create the perfect New Orleans Vacation package. The sisters are New Orleans Natives and can help you plan the perfect trip, from strolling down Magazine Street to shopping the art galleries on Royal Street.
Please do not waste your vacation days and fill them with travel days. Give Sunset Chasers a visit today! Tell them Plaid Shirt Yoga Pants sent you!
The Perfect New Orleans Bachelorette Party Itinerary
After taking all-day driving or flying into New Orleans for the bachelorette weekend, enjoy your first night by catching up with all of the group.
Many times, bachelorette parties bring together many different groups of friends: Bridesmaids, High school friends, College Friends, etc. so having a happy hour at your hotel or rental will help everyone to get to know each other.
Happy hour can be an excellent time to bring out any Bachelorette Bingo cards.
Happy Hour at Your Hotel – Since everyone will be coming in at different times – the perfect way to start a New Orleans bachelorette party is with a happy hour at the hotel! Depending on the size of your group, grab a few bottles of red, white, and bubbles to have a DIY tasting.
If wine is not in your flavor pallet, then drive-through daiquiris are a must in New Orleans. We did this at the last New Orleans bachelorette party I was attended and…
I'm not going to lie.
You will regret it the next morning, but getting a gallon or two of 190 Octane will make your happy hour extremely happy. Make sure to buy this hangover cure kit for the whole group because we have a lot of activities planned!
Dinner With The Bachelorette – The first night, everyone is pretty beat from travel and the at-home happy hour, so plan to eat somewhere that isn't too fancy and not too far so you can walk to go out on the town. New Orleans is a foodie town, so no matter where you go, you will be able to find delicious food.
My suggestion? Head on over to Port of Call and get a Monsoon to sip on while waiting for a table. Once you are done waiting for a Mushroom Cheeseburger with a baked potato with all the fixins' is the tastiest thing to eat. Even though the baked potato has legit Bacon Bits instead of Bacon shreds, this is one of the best drunk (or hangover) burgers on this side of town.
Drinking for a New Orleans Bachelorette Party – New Orleans is a party town but you can spend Friday night at a fun cocktail bar with a romantic backyard courtyard like Peychaund's or see live music on Frenchmen street.
It really is up to you and your bridal party (and what plans you have for Saturday!) how wild you want to get. Just don't worry about getting a to-go drink, New Orleans has very lax open container laws so no matter what you are sipping you can bring it with you!
Day 2: Brunching and Fun!
Brunch – If your hangover isn't terrible and you want to make reservations for a restaurant, you must go to Paladar 511. Even though this menu sometimes changes, if the lemon ricotta pancakes or Korean Steak and Eggs are on the menu, you must get it!
Pamper yourself – Listen traveling is hard, and you want to make sure the bride and her ladies look their best during this New Orleans Bachelorette Party. Treat yourself to a manicure and pedicure to kick off this weekend. You can either go boogie with this and book some time at the Spa at the Windsor Court or make an appointment at Riverside Day Spa near Canal Place.
Like this post? Pin it for later!
PoBoys from Killer PoBoys – You have to have a PoBoy while you are in New Orleans, so you might as well go to Killer PoBoys! With two locations, you can easily walk to grab some fuel for the rest of the day. They also have items on the menu for Vegetarian and Vegan Friends -however, I always get the Black Beer Beef Debris PoBoy.
Day Drinking Iconic Drinks in New Orleans – After filling your belly, you will want to continue down the New Orleans Bachelorette Party itinerary by day drinking in the French Quarter! While you are in town make sure you check out some of the classic cocktails in New Orleans.
There are so many lovely places to grab a drink, but my all-time favorites include getting a Sazerac from the Sazerac bar, a Hurricane from Pat O's, or Frozen Irish Coffee From Erin Rose.
Warning, mixing all of these drinks WILL give you a stomach ache, so make sure you pick and chose or take an antacid.
Eating Beignets – Walking around downtown, your appetite will get super hungry. Many restaurants in New Orleans serve Beignets. Everyone flocks to Cafe Du Monde, but if you are looking to try something different, check out Cafe Beignet, New Orleans Coffee Company, or The Vintage.
Frenchmen Street – Of course, you will want to do some bar hopping while you are in New Orleans. I suggest skipping Bourbon Street at night (if you want to visit during the day there is plenty of time). My Favorite places to hang out is DBA, Spotted Cat, or the Maison.
Day 3: Breakfast, Pampering, and The French Quarter
Brunch Horn's – If you have some extra time to wait, I entirely suggested going to Horns in the Marigny. This place generally has a long line for brunch, but just put your name on the list, grab a cocktail and wait it out. I highly recommend the fried chicken and waffles to make your stomach feel right after a weekend of partying in New Orleans.
You have the option to put on homemade syrup to make the dish sweeter or barbeque sauce to make it a bit more savory. This dish has so much chicken that I had plenty of leftover chicken for a snack.
Tour New Orleans by Foot – A Drink and Learn Tour does precisely what the name does, you drink and learn about the cocktails and New Orleans History. There are many tours to choose from but most of them will guide you through the French Quarter sipping on tasty cocktails like the St Charles Hotel Punch, Sazerac, Hurricane, and Praline Liqueur. Once your French Quarter tour is over you will have plenty of time to check out historic Jackson Square.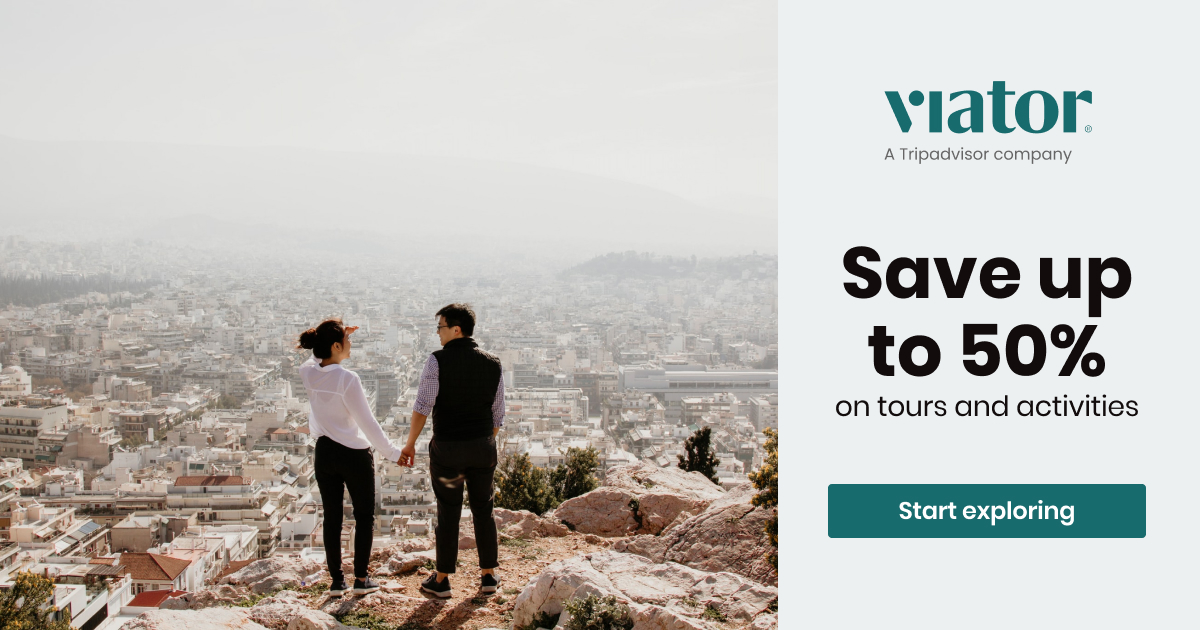 DIY Instagrammable Spots Tour – After doing a tour of the city, you will want to explore more and take photos of all of the Instagrammable Spots in New Orleans. My favorite places to take pictures of the French Quarter are Royal Street, St Louis Cathedral, and the Love Locks on the River! Memorable photo opps will look perfect on your social media feed.
If you do not want to DIY you can always book an Instagrammable tour!
Dinner at Couvant – After resting and relaxing from Happy Hour head on over to Couvant, a delicious French Restaurant in the Eliza Jane hotel. This super cute restaurant has great food and a cocktail menu. Living in a real "Treat yourself" fashion, I highly suggest getting the Steak Frites, and Filet Mignon.
Day 4: Brunch, Time to go back to Real Life
Brunch at BearCat – Unfortunately, after eating beignets, poboys, multiple brunches, and more you will need to pack your bags and head on back home – but not before you have one more brunch! At BearCat, no one needs to be shamed if they want to be a good cat by eating the vegan ranchero or a bad cat by scarfing down the BearCat breakfast complete with bacon. I would hold out for the Trumpet scallops on the good cat lunch menu.

Say goodbye and head on to the airport – If for any reason anyone in your Krewe cannot squeeze in one last meal before catching a flight back home – no worries -the New Orleans airport has plenty of choices to eat. If you are suffering from a hangover, I thoroughly recommend the Nachos from The Much Factory.
Lagniappe – Additional New Orleans Bachelorette activities
In New Orleans, we have this term called Lagniappe, which means given as a bonus or extra. If any of my suggestions above do not meet your need for the perfect New Orleans bachelorette party, check out some of these suggestions below and swap it out to build your itinerary.
Bourbon Street Bars for your New Orleans bachelorette party
As a local, Bourbon Street is not my favorite place to hang out – but if you want to experience Bourbon Street there are a few bars I recommend if you must check out Bourbon Street.
Old Absinthe House – 240 Bourbon Street – Jean Lafitte's Old Absinthe House is home to the famous Absinthe House Frappe invented by Cayetano Ferrer. If you are looking for classic New Orleans cocktails stop by the Abstine house.
Mambo's – 411 Bourbon Street- Mambo's is a restaurant with the only rooftop bar on Bourbons street. They offer yummy eats and tasty cocktails. But of course, you will want to go here to enjoy the rooftop bar.
Tropical Isle – 610 Bourbon Street – Topical Isle is hit or miss depending on how much you can hold your liquor. They are home to New Orleans ' most powerful drink – The hand Grenade. Just make sure you chug some water after drinking this drink.
Pat O'Brien's – 624 Bourbon Street – Pat O'Brien's is the perfect place to start off your bachelorette party with a hurricane (or other tasty cocktails). Just remember, bring your class back for your $3 'deposit.'
Cat's Meow -701 Bourbon Street – If you love Karaoke goes hand in hand with a bachelorette party. And what better than having fun at the Best Karaoke Bar in the world!
Lafitte's Blacksmith Shop Bar – 941 Bourbon Street -If you ever heard of a purple drink it comes from Lafitte's Blacksmith Bar. You also have to stop here because it is one of the oldest bars in the world.
Additional Activities for the Bachelorette Party
Go on a Cruise – If you are interested in only staying a day or two in New Orleans – you can always take a Bachelorette cruise out of New Orleans and spend a 4-day weekend on a boat!
Jazz Brunch – Attending a Jazz Brunch is one of the most New Orleans things you can do. Not only will you listen to live music while eating a delicious meal, but you make some wonderful memories with the bride-to-be. Many Jazz Brunches you will find delicious local cuisine.
French Market – The French Market is an open-air market with vendors and food booths. It is a great spot to do some shopping and try out different foods.
Cemetery Tour – Two Chicks Walking tours offer a full range of walking tours all over New Orleans. Their intimate group tours are a perfect addition to your bachelorette party itinerary.
Here you have the opportunity to tour the beautiful houses in the Garden District, explore the French Quarter with a local, or even explore the world-famous St Louis Cemetery #1. All tours range from $20-25 per person – drinks are not included. Check out my full blog post about touring a famous New Orleans Cemetery.
Check Out Festivals and/or Parades – There are so many local events throughout New Orleans that you need to check to see what is going on and join in on the fun! Between festivals, parades, and just events throughout New Orleans – the best way to spice up your weekend is to attend some of the local events!
My Favorite way to spend a girl's weekend is by attending Parades in January and February, French Quarter Fest in April, or even coming in town for Running of the Bulls in July, or Red Dress Run in August.
Shopping – You can easily stroll down Royal Street for some window shopping or have the Krewe hop in an Uber to Magazine Street. While on Magazine Street, make sure you stop by Ashley Long Shore Gallery and soak in all of her creativity.
Louisiana Swamp Tour – If you are looking to see some local Louisiana swamp wildlife there is nothing better than doing a swamp tour! You can either take an airboat swamp tour or go to the Jean Lafitte National Historical Park and Preserve for a walking tour.
Nola Pedal Barge – One of the newest tours in the city is the Nola Pedal Barge! Here you can be on a boat and drink while pedaling. Your NOLA bride will love taking this boat tour because who doesn't love drinking while pedaling on a boat.
Ghost tours – There is nothing more haunting than a ghost tour while in New Orleans. There are so many different ghost tours led by locals that you can explore the history of New Orleans while being spooked!
Explore the Sydney and Walda Besthoff Sculpture Garden – A little off the beaten path for your typical New Orleans Bachelorette Party, but the Sculpture Garden is $5 and super cute to walk around and take photos. If you do go, make sure the Krewe takes a picture with the LOVE sculpture. It is one of my favorite inexpensive things to do in New Orleans!
I hope you've enjoyed reading this post about what to do in New Orleans during a bachelorette party. No matter what you plan, you will have a wonderful time exploring the city.
If you do plan a bachelorette party in New Orleans, then leave a comment below and let me know what you did!
Plaid Shirt Yoga Pants is a participant in the Amazon Services LLC Associates Program, an affiliate advertising program designed to provide a means for sites to earn advertising fees by advertising and linking to Amazon.com. We also participate in other affiliate programs which compensate us for referring traffic.