With New Orleans warming up and summer right around the corner, we were given the opportunity to escape to Carmel by the sea in beautiful California. We stayed three nights at the Hofsas House and took the opportunity to road trip down Highway One to enjoy California's Coastline.
This post contains affiliate links, advertisements, and links to Amazon Service LLC Associates Program. As an Amazon Associate, I earn from qualifying purchases. To learn more, go to my Disclosure page Though this was a media trip provided by the Hofsas House and Chatterbox PR, all thoughts and opinions are my own.
When I first learned about Hofsas House and Carmel by the Sea, I was excited to try something new. We typically do not stray from our typical hotel chains because earning points for free hotel nights is one of my favorite pastimes. Hofsas House offered us a two-night stay in exchange for some exposure to our readers!
Hofsas House and Carmel by the Sea
Carmel by the Sea is a quaint town located about two hours outside of San Francisco. The region is known for its beautiful scenery, wineries, and is pet-friendly. Carmel by the Sea is also known for not having any big box stores, chains, or widely known hotels – everything around here is quaint small businesses and mom and pop stores.
The Hofsas House is a small family owned hotel that prides itself on being family and pet-friendly. It was built in 1957. The house is built into the hill so after you check in, there is a scary, but the fun hill that leads you to the parking lot.
Related post: Click to read why I love Warby Parker for both eyeglasses and sunglasses.
Cute Charm in a Boutique Hotel
Pulling up to the Hofsas House you see a pink building with an adorable mural greeting you to the hotel's lobby. This German-inspired mural and decorations are what makes staying at the Hofsas House a dream.
Room 28
We stayed in Room 28, one of the family suites. It had three beds, two bathrooms, and reminded me of stepping into my grandmother's house! Each room is decorated differently, and this one suited our style. Nice wallpaper and paint without being too loud, beautiful bedding, and statement furniture.
Both bathrooms had a tub/shower hybrid with a sliding glass door. There was a sink in the main part of the bathroom as well as a sink and long vanity outside. Having this many sinks, and vanities sure did help us get ready for our exciting days of exploring Carmel, Whale Watching, 17-mile drive, and Riding on this Historic Highway 1.
The room did not have air conditioning or a ceiling fan but had plenty of windows to open up to let the fresh sea breeze in. The bedding was very light, and the beds were super comfortable. In fact, on the first night, Allison exclaimed that she wanted to sleep in the bed forever because it was one of the most comfortable beds she has slept in!
There was also a small kitchenette in the room that Ally and I shared. I enjoyed having the kitchenette because we were able to easily drink our coffee in the morning and have a relaxing morning like we would at home.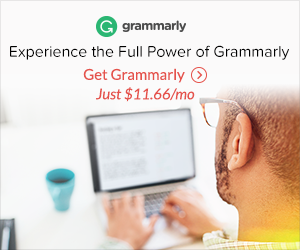 Delicious Goodies
Carrie Theis, general manager and grand-daughter of the original owners, set up some delicious goodies for us to help us enjoy our stay. There were wine and cheese waiting for us from a local cheese shop and winery, and the option to pick up a picnic lunch from 5th Street Deli, and dinner at Abalonetti in Monterey. After taking the road trip from San Francisco, the wine and cheese pairing was much appreciated!
Delicious Continental Breakfast
Each morning we enjoyed a Continental Breakfast of baked goods, yogurt, and fresh fruit. The family usually sends me to gather breakfast while we are on trips, and Hofsas House had people like this in mind! There is a small basket you can put all your goodies in to bring to the rest of the family to enjoy dinner. I love baked goodies with chocolate, and one of the mornings there was a yummy chocolate croissant. That by far was my favorite.
Meeting with the owner, Carrie
The first morning we had a long chat with Carrie in the lobby. With us visiting over a holiday weekend, the hotel was extremely busy and bustling! While chatting with Carrie, we discussed all the site seeing areas we wanted to see and experience. Carrie truly did help us decide where we wanted to go in the city and helped firm up our plans for cruising the California Coastline.
I thoroughly enjoyed spending time at Hofsas House with my mom and sister over the Easter (and my birthday) weekend! Even though we were not in a handicapable room, there is one room that is handicapable and a couple of rooms that ramp access instead of stairs. The best thing to do when booking your stay is to chat with Carrie, and she will help decide which room best suits your families needs!
I have done many hotel reviews. If you are interested in hosting Plaid Shirt Yoga Pants and her family on a media trip, please email us at mallory@plaishirtyogapants.com for an updated media kit. To read additional hotel reviews please browse Old Faithful Snow Lodge and Cabins in Yellowstone National Park, Delta Vancouver Hotel and Suites in Vancouver, Wukasachi Lodge in Sequoia National Park, and Radisson Blu Mall of America.
Pin for Later

Plaid Shirt Yoga Pants is a participant in the Amazon Services LLC Associates Program, an affiliate advertising program designed to provide a means for sites to earn advertising fees by advertising and linking to Amazon.com. We also participate in other affiliate programs which compensate us for referring traffic.