Disney Cruises are something my family recently discovered. We had never cruised before our 7-night cruise to Alaska, and while we were on board, we booked another cruise from May 26-June 2 to sail the Mediterranean and explore Pompeii, Rome, Florence, and Nice.
After spending 3 nights in Barcelona and 7 nights on the Disney Magic, we fell in love with all of the cultures in Europe and cannot wait to go through our trip report.
This post contains affiliate links, advertisements, and links to Amazon Service LLC
Associates Program. As an Amazon Associate, I earn from qualifying purchases.
To learn more, go to my Disclosure page.
Disney Magic Seven-Night Trip Report
Over the next few weeks, my blog will shift focus from being a generalize travel blog to everything Disney! Well, Disney Cruise related.
I found that many of my readers enjoy these trip reports, but I want to make sure that I cover everything, plus any additional trips and New Orleans blog posts over the next few weeks.
These trip reports will not come out as rapidly as my Alaskan reports but don't worry – I will make sure to cover all of the Disney fun from our cruise.
Feel free to bookmark or pin this page so you can return because I will link all of the blog posts below.
Also, make sure you come back in a week or two to see more photos on this page, my computer has been in the shop for the past few days and who knows when I will get it back!
Disney Cruise Itinerary
We flew on Delta Airlines to Barcelona to spend three days exploring everything has to offer.
I'm so happy that Barcelona was the starting and ending port of this cruise because there was so much to see (just like all of the ports) that I had a hard time fitting it in in all three days.
Day 1 Embarkation – Barcelona Spain
Embarkation day on a cruise is always an experience. Since this was our second cruise, we had a general idea of what to expect.
We took a taxi from our hotel, which was about a 25-minute cab ride. We had five luggage, (one was our carry on for our water and wine!) and a transport chair.
Our first travel mistake, forgetting the rule about carrying on. For some reason, I thought I could bring any size carry on, so I had all of the water and wine in one of our bigger suitcases.
Well, let's just say that I caused a scene because I had to quickly grab one of our smaller bags and throw everything into it.
Luckily, everything worked out, and I was able to get situated and breeze through security.
I found that the Barcelona Port was less strict than the Vancouver Port when it came to my wine.
I, of course, obeyed Disney's 2 bottles of wine per person rule, but in Barcelona after having my luggage go through the x-ray. They just asked me how many bottles of wine I had instead of opening the suitcase and individually checking each bottle.
Getting on the Disney Magic
Our boarding time was 11 am, but due to having to repack everything at the hotel, a bit of traffic on the way to the port, and just running late, we boarded around 12 pm.
It was actually perfect because we didn't have to actually wait for our boarding number to be called. Once we were done with checking in, we bypassed any of the photos and were able to walk right onto the ship.
When you first walk onto the ship, a cast member asks you for your family name and all of a sudden you hear "Welcome Aboard the Lindsly Family!"
Immediately boarding, we decided to head over to Luminere's and have a nice sit-down meal while we waited for our room to get ready so we could ditch the wine suitcase. Having a nice sit-down dinner at Lumiere (versus the sometimes wild nature of Cabanas) allowed us to regroup and figure out the rest of the day on the ship.
Pin for Later
Getting into Our Verandah Room
We stayed in room 7120 which is considered one of Disney Magic's Hidden Verandah Room. This room looked exactly like our room from the Disney Wonder during our Alaskan cruise, except for the fact that the bedding was a different color and the painting in the room was different.
This room sleeps three people – two in the bed, and one the couch. The room also has a split bath, which comes in handy for getting ready in the morning for early excursion days.
The reason why this room is considered a Hidden Verandah is that there is a portion of the balcony that has a white wall. There is a discount for booking this room because the white part technically obstructs your ocean view. Even though the balcony has a slight obstruction, the plexiglass makes up for any visual obstructions you have from the white. I honestly enjoy having this room because it makes you feel like you are on a semi-private balcony.
Do you need a Travel Agent to Book your Disney Cruise?
Do you find booking travel for a Disney Cruise stressful? Have the Travel Professionals at our sister company Sunset Chasers Travel Agency, book everything for you, from flights, Hotels, transfers, cruise, and Excursions. Sunset Chasers can do it all!
You can easily fill out this form to get your vacation on the books! Mention that Plaid Shirt Yoga Pants sent you for a little onboard treat!
The Rest of the Day
The rest of the day went by very quickly. Ally took over unpacking everything and putting it in the correct spot, while I monopolized the washers on deck seven (sorry guys!). We like to do laundry on the ship with Tide Pods because they are easy to transport and get our clothes clean quickly.
I entered everyone in our cabin for the spa raffle during the open house. Unfortunately, we did not win, but I had a fun time walking around the spa since we missed all open houses on our last cruise. On my next Disney Cruise, I want to take full advantage of the spa since I haven't done that yet, except for a few quick trips to the gym. We also had plans to meet up with my awesome Facebook Group that I met virtually, but unfortunately I lost track of time and missed the meet and greet, but luckily I met a few of the members at different events.
Mandatory Muster Drill
Probably one of the least fun parts of the trip is the Mandatory Safety Drill. There was some misunderstanding that the drill started at 4 instead of 430, but we were able to get to our safety area very quickly. Our safety area was Animator's Palate. We were lucky enough to not have to stand in the Sun waiting for the drill. While waiting for the drill, both mom and Ally fell asleep, I suppose I wore them out during our 3 Day Exploration of Barcelona. I, of course, being the terrible daughter I am, whipped out the camera and filmed the outcome. Let's just say that if there is an emergency, I need to make sure to wake up my family!
Adventures Away Deck Party
In true Disney Fashion, the only way to sail away is with a dance party! We quickly grabbed a good seat so we could be involved with all of the action, without being in the way, and I grabbed us some drinks. Meeting a cast member who was on vacation, I learned that I could buy the coveted Dole Whip at the bar and add any type of rum to that drink. Abandoning my family's drink orders, I ordered three different Dole Whips, one with dark rum, white rum, and spiced rum.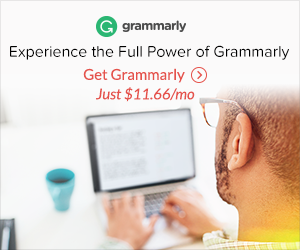 Related Post: Why I upgraded to Grammarly Premium
Seeing that the cast member was so excited for this tasty treat, I just had to try it. Well, ladies and gentlemen, it was not my favorite beverage that we had on the ship. In fact, I would prefer if I had gotten the frozen pina colada. When I first tried sipping the dole whip, I got a mouth full of rum. I didn't mean to take shots! It took a while to mix the rum with the Dole Whip, but once it was finally mixed, we decided that the White Rum and Dole Whip was the best cocktail. Needless to say, we did not go back for an alcoholic dole Whip while on the trip.
Balcony Chilling and Dinner
Let me just say that we enjoyed our balcony a lot during this trip. After the Dance Party, we escaped from the overstimulated kids to have a glass of wine before dinner. During this time, we met our neighbors and chatted with them. They were on their third cruise and had three cabins full of people including a Grandparents cabin, a young adult cabin, and our cabin with our neighbors. It was fun to chat with the people next to us and discuss all of our upcoming plans for the week.
That night, we had dinner at the newly refurbished Rapunzel's Royal Table, where we met our servers and got acquainted with our table. Lucky for us, we didn't skip dinner the first night like we accidentally did on the Alaskan Cruise.
Enjoying the Evening
I wouldn't ever suggest to anyone to skip a Disney Show while on the Disney Cruise line. When we were on the Disney Wonder, we did see Be Our Guest, and even though it was one of my favorite shows in Alaska, we opted to veg out enjoy our balcony. With a glass of Spain's finest Rioja, a couple of chairs, and a blanket we spent the evening looking at the next day's Daily Navigator and reminiscing about our time in Barcelona.
Stay tuned this summer to read about all of my trip reports for our May 25, 2018, Mediterranean Cruise out of Barcelona.
Day 1 Boarding the Disney Magic
Day 4 Civitavecchia (Rome), Italy
Day 5 Livorno (Florence, Pisa), Italy
Day 6 Villefranche (Monte Carlo/Nice), France
Day 8 Disembarkation – Barcelona, Spain
Plaid Shirt Yoga Pants is a participant in the Amazon Services LLC Associates Program, an affiliate advertising program designed to provide a means for sites to earn advertising fees by advertising and linking to Amazon.com. We also participate in other affiliate programs which compensate us for referring traffic.