The Chase Sapphire Reserve Credit Card
Last September I bit the bullet and closed my Southwest Credit Card so I could justify paying $450 service fee for the sexy new Chase Sapphire Reserve Credit Card. I was ready to join the elite ranks of travel credit cards and start maximizing free travel while using points and miles.
This post contains affiliate links, advertisements, and links to Amazon Service LLC Associates Program. As an Amazon Associate, I earn from qualifying purchases. To learn more, go to my Disclosure page.
Why is it a good deal and what perks
A $450 service fee seems crazy, right? Well in theory, after getting $300 in travel credits each year the $450 fee drops down to $150 – which was only a mere $49 more than my Southwest Credit Card.
This credit card also came with many extra perks that my current credit cards could not compete.
$300 annual travel credit per the calendar year
$249 Priority Pass Select Membership per card-holding year with unlimited guests
$100 Global Entry or TSA PreCheck membership credit every four years
Primary rental car insurance
Lost luggage reimbursement
Trip cancellation and trip delay
Rental car benefits at National, Avis, and Silver Car
And much more!
Related post: Click to read why I love Warby Parker for both eyeglasses and sunglasses.
How to get the card
If you sign up through my referral link you will receive an offer for 50,000 bonus points after spending $4,000 in the first 3 months of account opening. This is a great deal because those bonus points will help you get the points and miles business. Earning extra points will help you get closer to your dream vacation!
Just remember, that your $450 fee does not count towards your $4,000 spending, but you can buy gift cards to get to your spending limit if you feel like you will come up short.
I do not have an authorized user, but if you do have an authorized user you would like to have this card, it is another $75 fee and this person does not get their own travel credits or Global Entry/TSA Pre-Check credit. They do get their own Priority Pass Lounge Access, but for my family, it was not worth having an authorized user for another high fee.
Which benefits have I used?
Over the past year, I have been spending most of my expenses on this card to get the most of my credit card. My proudest moments was getting a discounted car through National for my 9-day National Park Trip, using my priority pass twice while travelling, and using points to pay for my hotel in Vancouver.
I have taken advantage of the points being 1.5 cents each when purchasing for travel. For example, if a car rental cost $300 it would be an equivalent of 30,000 points, but through the Chase Portal, that same $300 car rental would cost only 20,000 points.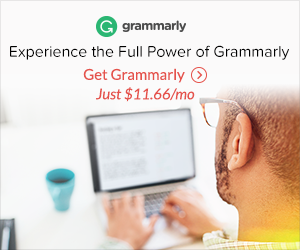 Related Post: Why I upgraded to Grammarly Premium
I still need to get Global Entry (I currently have TSA Pre-check and mom somehow gets it for free so I'm waiting to get Global Entry until I know we are going out of the country again).
Chase 5/24 rule
When applying please remember that Chase's 5/24 rule is in effect. The rule states that if you have been approved for more than five cards from any bank within the last 24 months, Chase will not approve you for a new credit card.
If you apply for a ton of credit cards each year to take advantage of traveling for free on points and miles, you will need to do some planning so Chase won't disqualify you for applying for the Chase Sapphire Reserve Card.
Do you have any questions about the Chase Sapphire reward card?
Pin for Later
Plaid Shirt Yoga Pants is a participant in the Amazon Services LLC Associates Program, an affiliate advertising program designed to provide a means for sites to earn advertising fees by advertising and linking to Amazon.com. We also participate in other affiliate programs which compensate us for referring traffic.